So, if you haven't done this, go read all the nice comments your friends leave on your old facebook notes where you complained about your life sucking. Helped me and I didn't even have to write a new note.
aaaaaaaaaaaand QUIZ TIME!! woot woot
ok so basically what you do is you look at the question, type your answer in the search box on photobucket, and paste the link/pic of the first picture that comes up or any on the first page of results. Here we gooooooooo.
1. What is your name?
2. Where do you live?

3. Favourite food?
4. Favourite colour?
(black)
5. Favourite game?
6. Farthest you've been from home?
7. Best candy?
8. Best dressed male politician?
9. Coolest instrument?
10. What are you afraid of?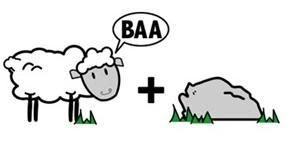 11. Favourite word (non expletive)?
12. Least favourite word?
(moist)
13. Favourite restaurant?
14. Activity you want to do?
15. What do you do when your extremely bored?
16. Are you weird?

17. If yes to the previous question, why?
The end. I would love to see your answers. Comment please.